An API key gives you direct access to pyup.io's API. This can be used by the bot to query for additional package metadata like changelogs and by Safety to get access to the vulnerability database.
If you are running the bot or Safety on a production environment, it is highly recommended to use an API key.
Getting an API key
API keys require a paid subscription on pyup.io, see pricing for details. If you have an active subscription, check out your account page, otherwise follow the step-by-step guide below.
Step 1 - Sign Up
Go to pyup.io and click on sign up.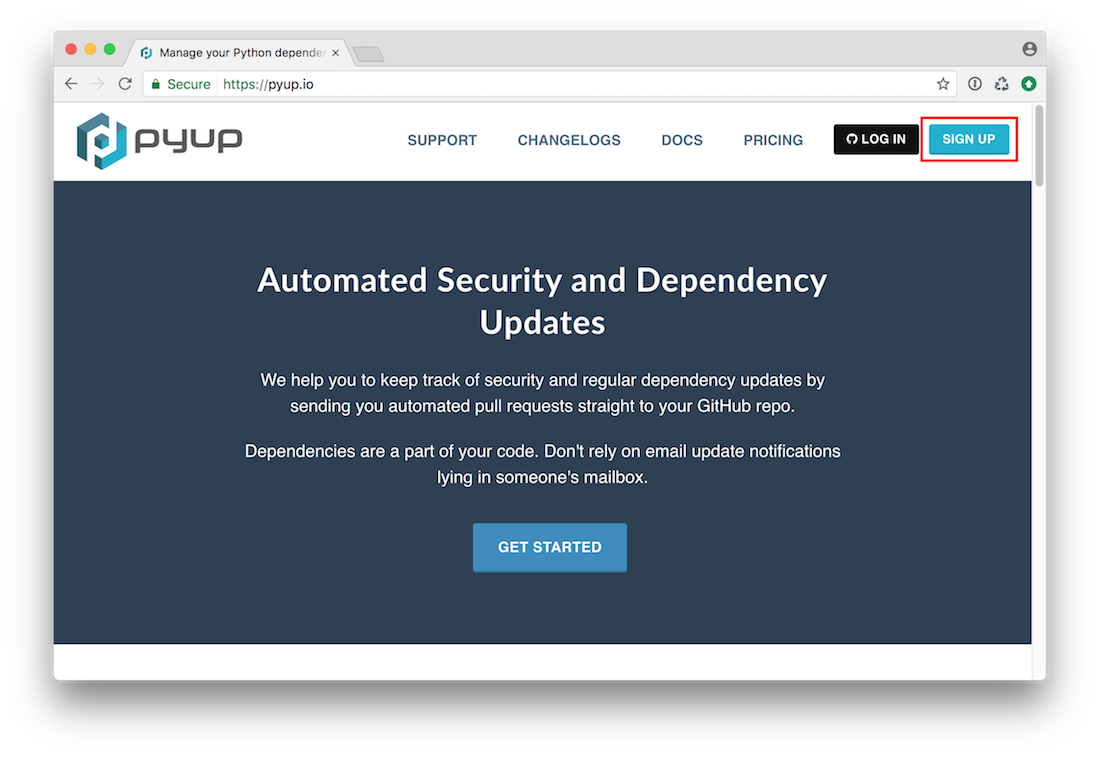 Step 2 - Authorize
You will be redirected to a page on GitHub asking you for permissions to log into pyup.io with your GitHub account. Click on Authorize application.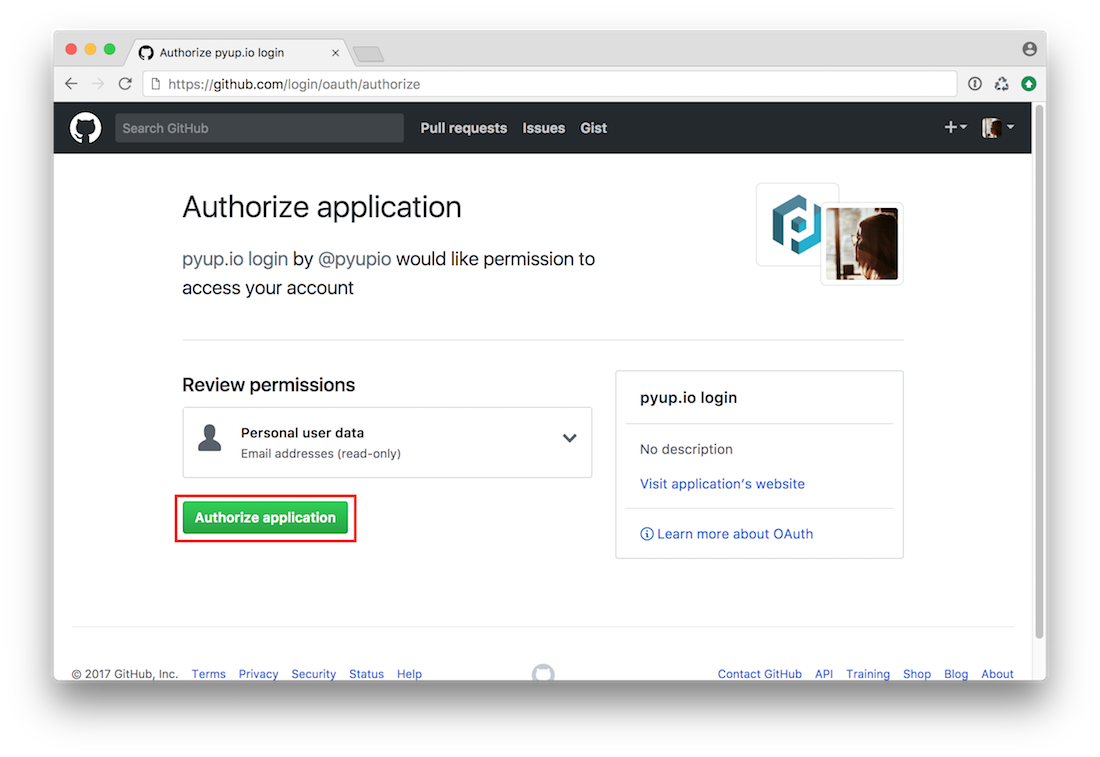 Step 3 - Select Permissions
Select the permissions you want to give pyup.io over your GitHub account. If you just want to obtain an API Key, click on No Repo Access.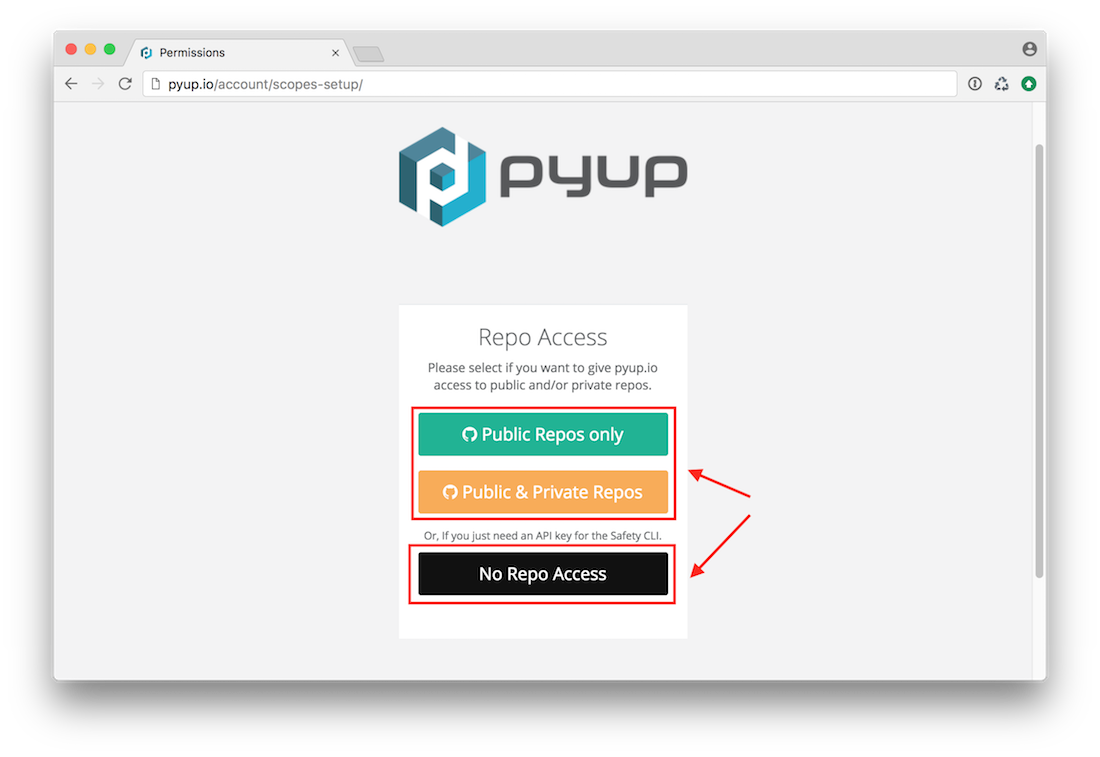 Step 4 - Go to subscriptions
You will be redirected to the account page. In order to get an API Key, you need to subscribe to the Personal or Organization plan. To do this, click on upgrade.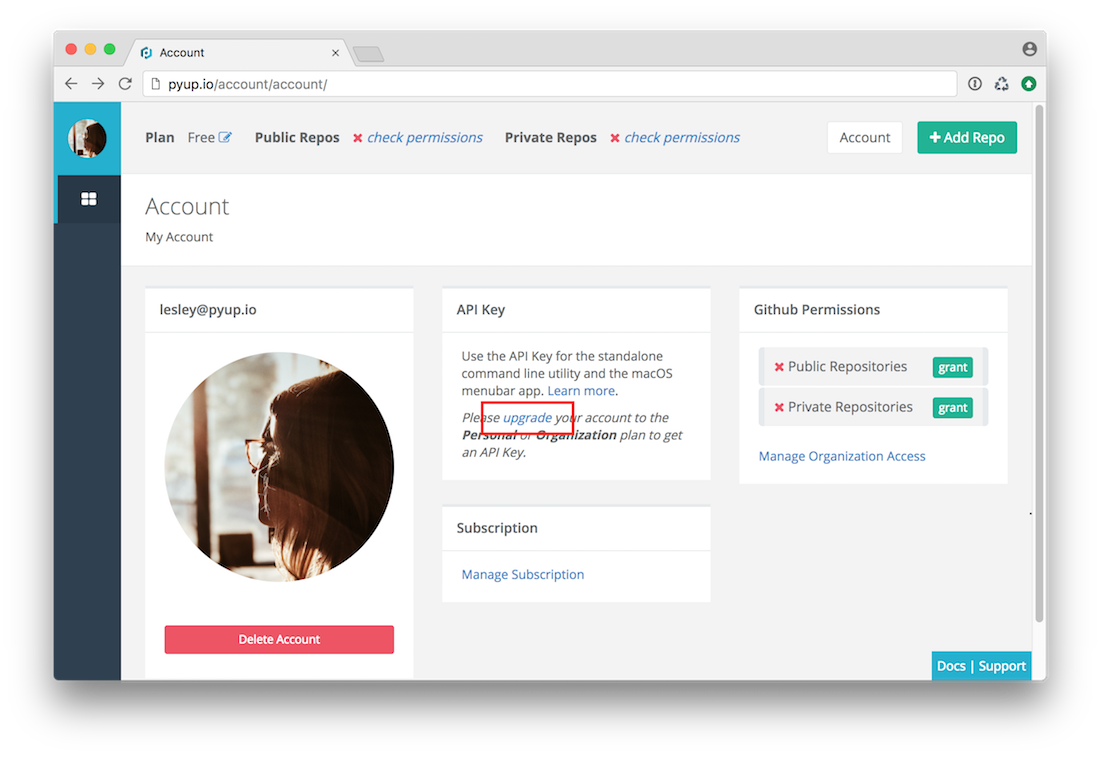 Step 5 - Subscribe
Select the appropiate plan by clicking on the Subscribe button. A modal will pop up. Fill in your payment details and click on Pay.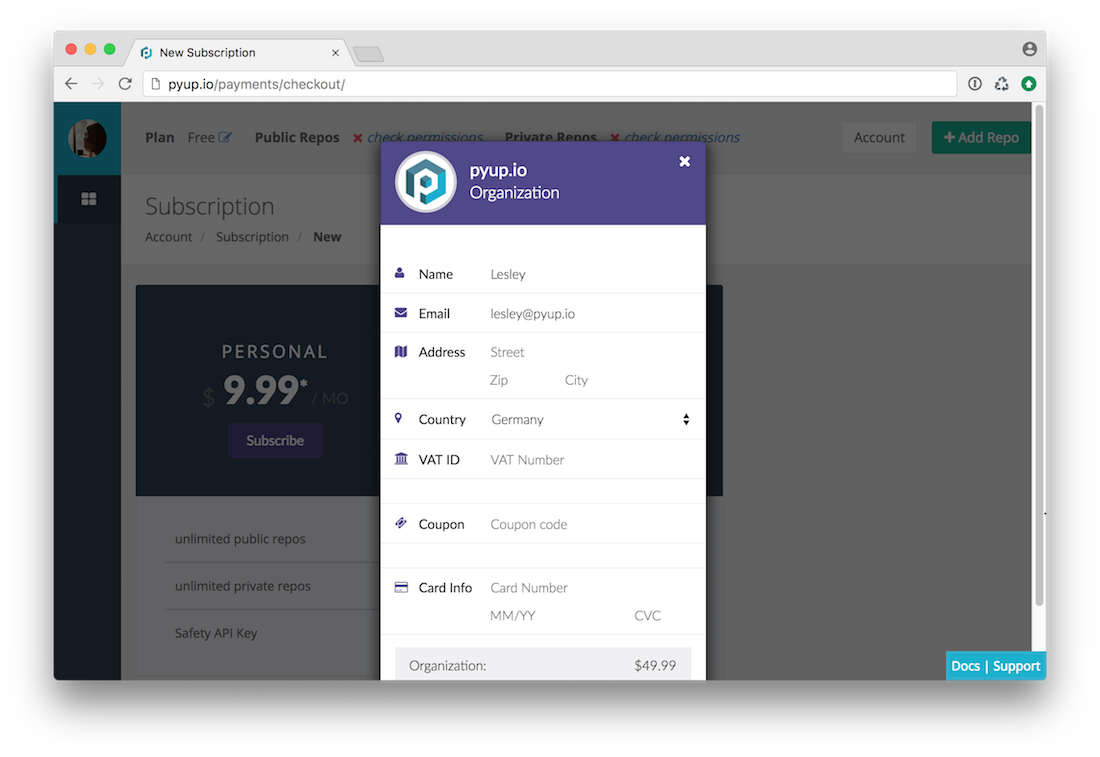 Step 6 - Go back to account page
Once payment is complete, you'll be redirected to your subscriptions page. Click on Account to get back to your account page.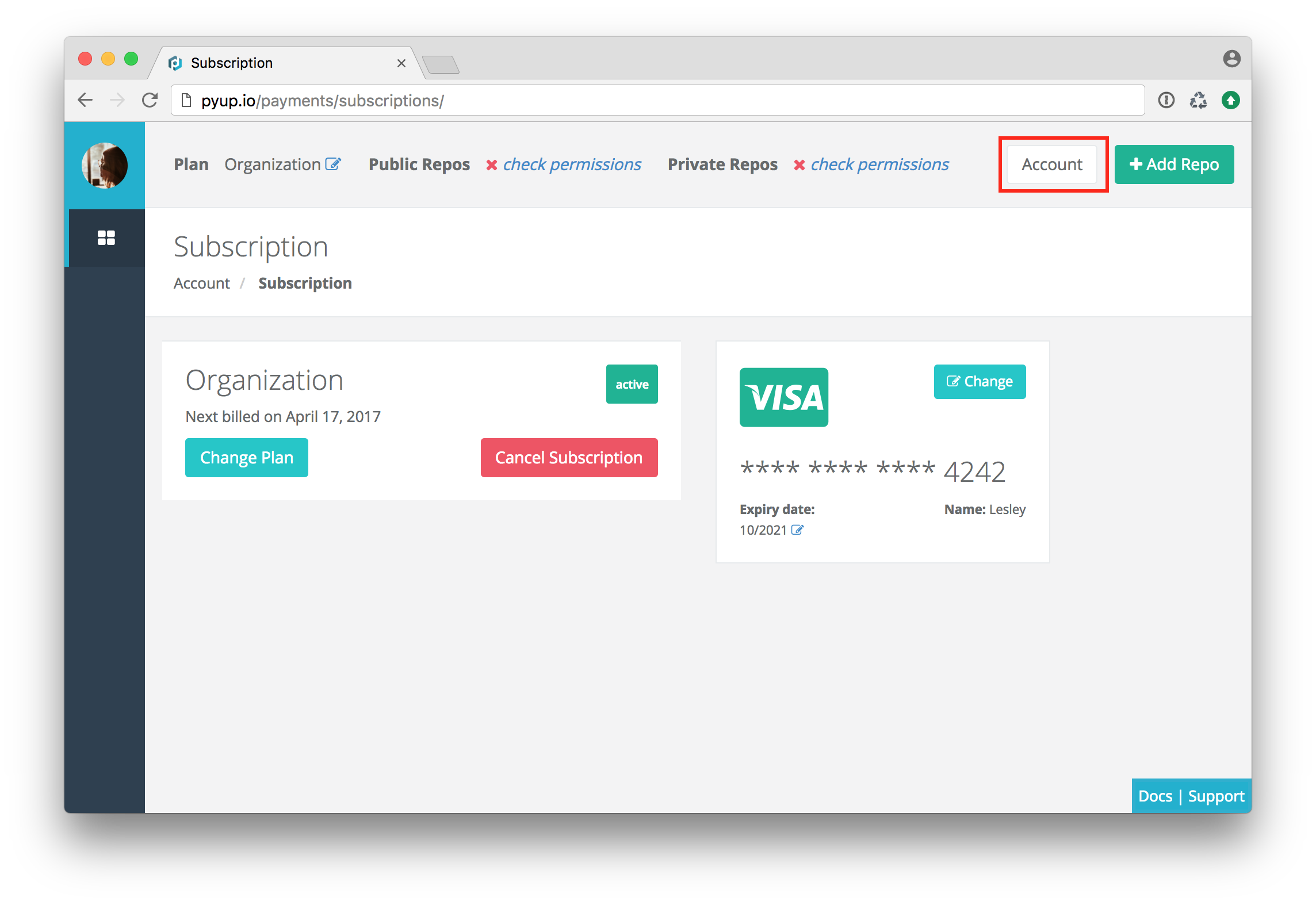 Step 7 - Copy your API key
Copy your API Key - done.